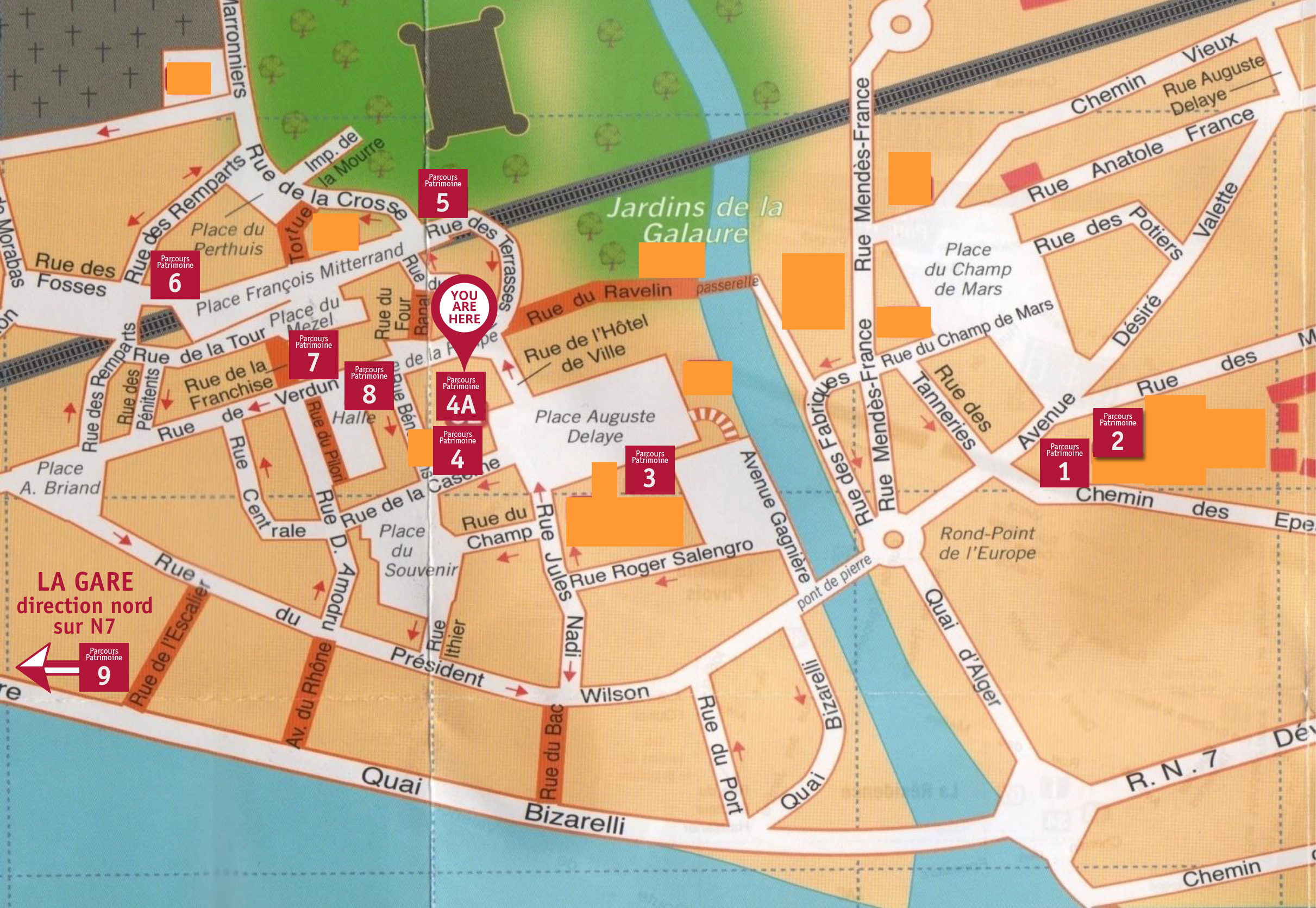 This building with an area of 700 m

2

, has the particularity of having a single central nave and a total absence of transept.
The choir, in Flamboyant Gothic style, houses the vault of the Poitiers lineage.
The sacristy and the nave house three other vaults, including that of the Priors of Saint-Ruf.
The gilded wooden altarpiece and the stalls dating back to 1643, as well as the paintings, the Stations of the Cross, the baptismal fonts, the objects and ornaments are all classified or listed as Heritage.
During the guided tours, you will be able to discover the identity of the artists, creators of those wonders.
To learn more:
Guided tours of the city are available all year round for groups of ten people minimum.
Bookings to be placed with the Tourist Information Centre 04 75 23 45 33,
or with the Association: "Saint-Vallier Histoire & Patrimoine": 04 75 23 20 97
Duration: 2h30min