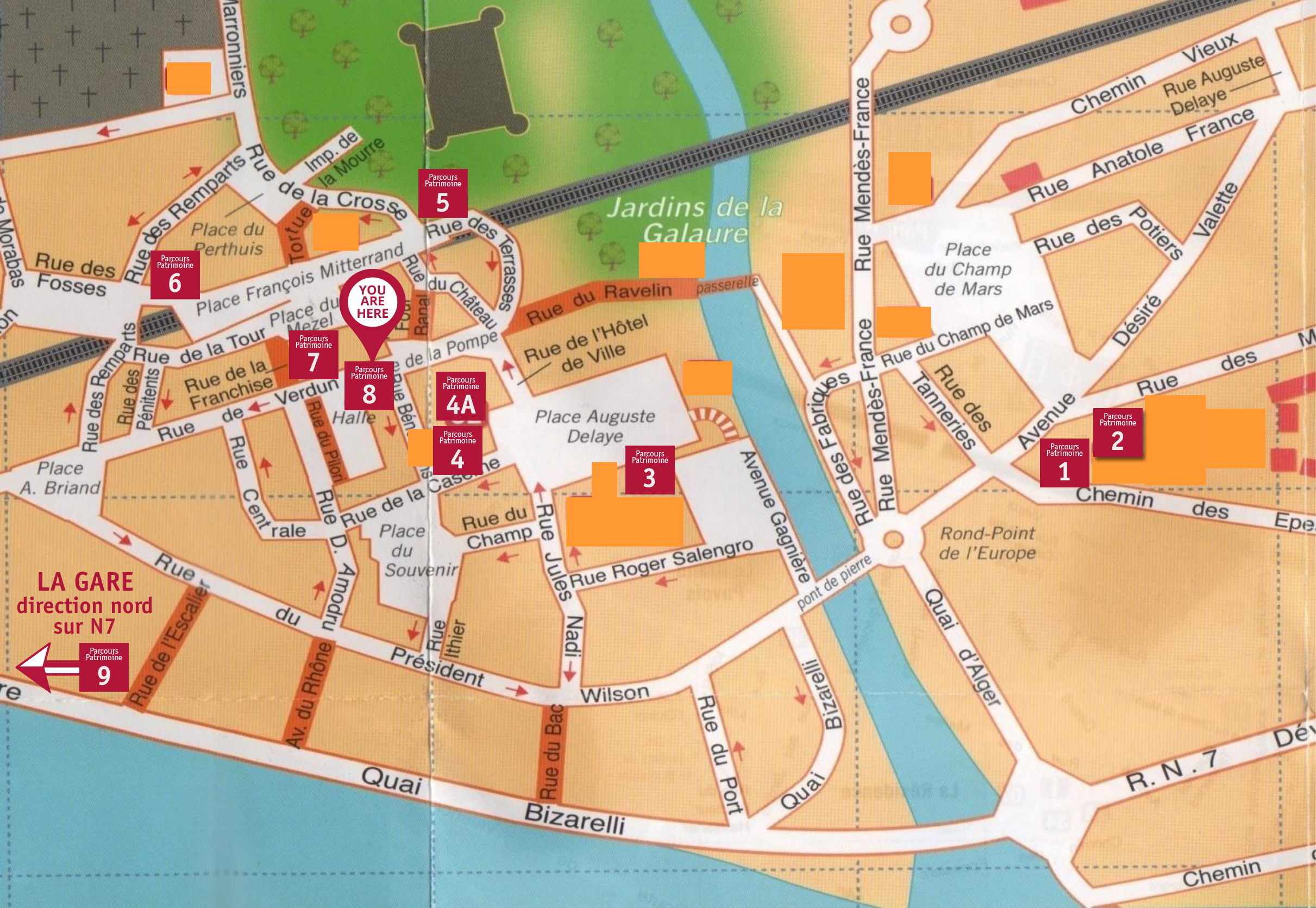 François the 1
st

gave his agreement in 1523 for a farmer's market to take place every Thursday in the grain hall, following the request of Diane de Poitiers. She also obtained permission from the king to build a salt store in this area.
In 1858, the wooden building of medieval origin was replaced with the current hall.
As for the market, it is still relevant on Thursdays in the city.
To learn more:
Guided tours of the city are available all year round for groups of ten people minimum.
Bookings to be placed with the Tourist Information Centre 04 75 23 45 33,
or with the Association: "Saint-Vallier Histoire & Patrimoine": 04 75 23 20 97
Duration: 2h30min